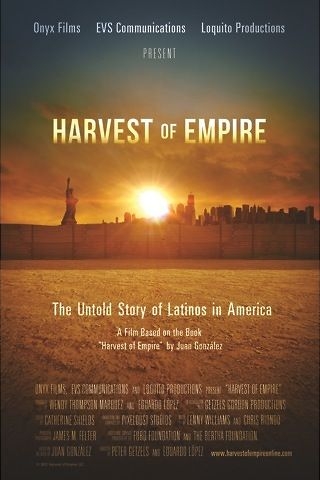 General Admission - FREE
A powerful documentary that exposes the direct connection between the long history of U.S. intervention in Latin America and the immigration crisis we face today. From the territorial expansionist policies that decimated the young economies of Mexico, Puerto Rico and Cuba, to the covert operations that imposed oppressive military regimes in the Dominican Republic, Guatemala, Nicaragua and El Salvador, Harvest of Empire provides an unflinching look at the origins of the growing Latino presence in the United States. Adapted from the landmark book written by journalist Juan Gonzalez, the film tells the story of an epic human saga that is largely unknown to the great majority of citizens in the U.S., but must become part of our national conversation about immigration.
There will be a community conversation immediately after the film. This event is sponsored by Local Colors in conjunction with National Hispanic History month.
Director:
Peter Getzels, Eduardo Lopez
Stars:
Junot Diaz, Luis Enrique, Juan Gonzalez