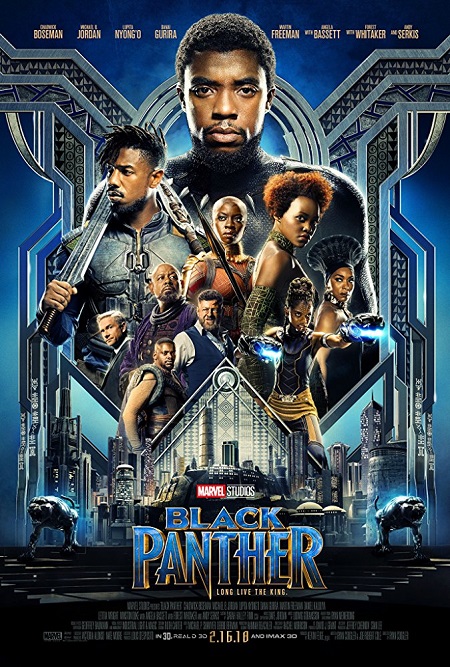 12:30 |
3:10 |
7:15 |
9:45
NOTE: Per regulations from Disney, no comp passes or Star Cards will be allowed to be used on this film until Friday, March 2nd. 
Main Theatre (this film will be in the Upper Left Theatre for the 7:15 pm showing on Tuesday, 2/20).

T'Challa, after the death of his father, the King of Wakanda, returns home to the isolated, technologically advanced African nation to succeed to the throne and take his rightful place as king.
Writers:
Ryan Coogler (screenplay by), Joe Robert Cole
Stars:
Chadwick Boseman, Michael B. Jordan, Lupita Nyong'o