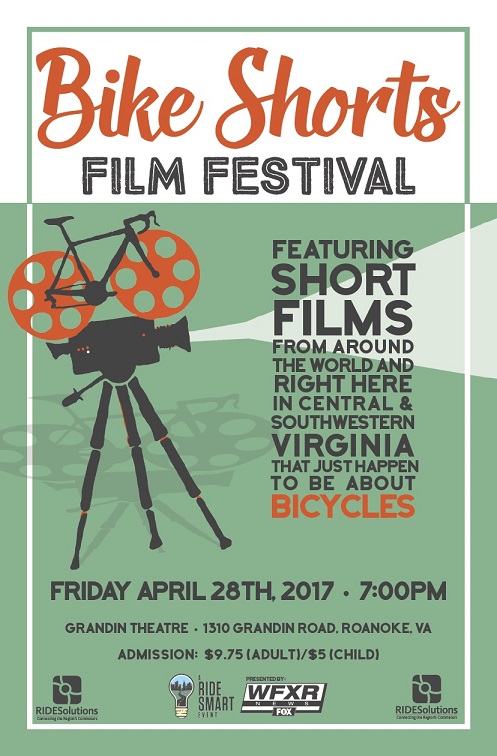 2017 Bike Shorts Film Festival
7 -9:30 pm - Screening and Awards
Admission- $9.75 General Admission. $5 for kids 12 and under.
All sales made at the Grandin Theatre Box Office.  
The 7th Annual Bike Shorts Film Festival features short films produced by local, national and international filmmakers featuring bicycles, bicyclists, and bicycling in interesting, creative, and surprising ways. From music videos to zombie movies, the Bike Shorts Film Festival highlights some of the incredible creativity that southwest and central Virginia has to offer.